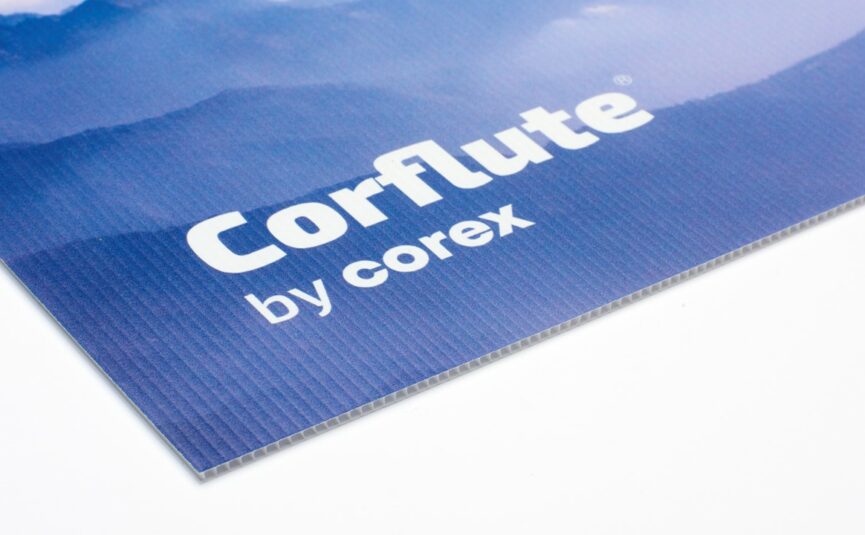 The plastic sheet with a million uses!
Corflute® is an Australian made plastic sheet with endless uses. Corflute® is a proprietary product manufactured by Corex Australia. Corflute is a twin wall profile polypropylene (PP) sheet defined by a series of flutes.
Corflute® is reusable, lightweight, versatile, printable, durable, waterproof and recyclable through our own closed-loop recycling facility.
Corflute® is often referred to as a plastic version of the commonly used corrugated cardboard. But whereas corrugated cardboard is a single use (temporary) material used widely for disposable cartons, Corflute® sheet is designed to be reusable. As opposed to cardboard, Corflute® is robust and waterproof making it the material of choice for retail and election signage, tote boxes, bulk packaging, transportation and material protection solutions.
What is Corflute® made from?
Polypropylene: The Safe Plastic
Polypropylene (PP) is one of the most neutral plastics containing only two elements: carbon (C) and hydrogen (H).
PP sheet is manufactured from propylene monomer, a relatively safe gas which is a waste by-product of the petroleum industry. It used to be burned off into the atmosphere, contributing to greenhouse gas emissions. Therefore, using more PP in products may help to reduce greenhouse gas emissions. PP is manufactured without any dangerous emissions.
Polypropylene is an environmentally conscious option that provides a wide range of advantages compared to other materials. It is also a better option than other plastics, because it doesn't release any toxic chemicals in the recycling process, has a relatively low carbon footprint (it consumes the least amount of energy during production), and is safe to human health.
Browse Corflute products
The many uses of Corflute®
Corflute® has uses within many industries including signage, packaging, material handling, horticulture and building protection to name a few.
After the Corflute® sheet is extruded, it can be printed, forme-cut, welded and assembled into a complete finished product. Its flexible yet strong properties make it an excellent and cost-effective alternative to injection moulded products.
By combining sheet extrusion together with a full range of fabrication services, Corflute® products can be made under one roof, resulting in a reusable product with minimum environmental footprint.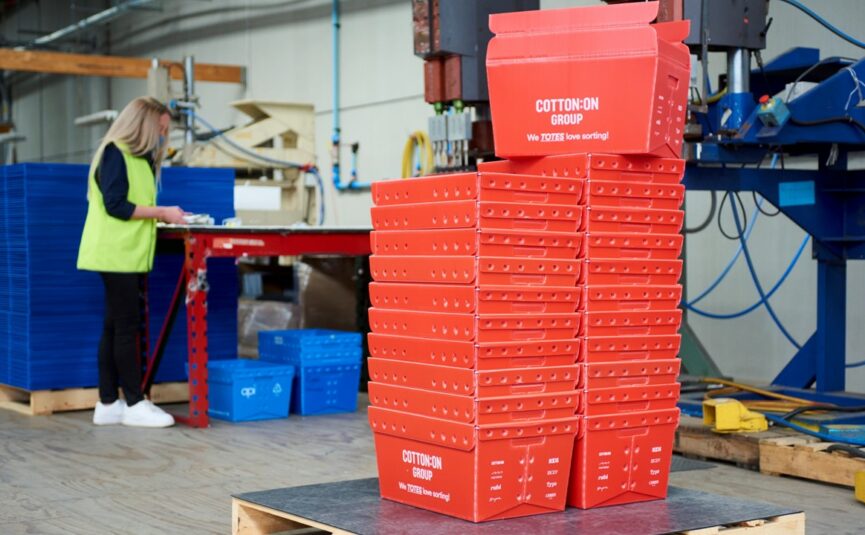 Corflute® use in products
Signage – Polypropylene used to make Corflute®, is extremely long lasting and weather resistant making it an excellent plastic for signage applications like election signs (Election Corflutes), retail signage and bollard cover advertising.
Flat-pack boxes – Quick assembly boxes saving on production, freight and warehouse costs. These boxes also have minimal environmental impact due to their lightweight and energy efficient design. These are often used for reusable fresh produce products.
Tote boxes – Tote boxes combine design with durable, recyclable, Corflute® to achieve a premium solution that vastly extends the life of each tote from 4-5 to 70 return trips.
Bulk packaging containers – Corpak® containers are built for strength, convenience, and flexibility. With endless applications including transporting scrap, Corpak® is ideal for freighting fresh produce, manufactured components, and finished goods.
Tree guards – 100% recyclable and Australian made, Corflute® Tree and Vine Guards provide the highest level of protection against herbicide sprays, wind and inquisitive animals.
Floor & building materials protection – For surface protection on building sites, Corflute® provides an excellent cost-effective solution. Corflute sheets and rolls provide flooring protection for a range of materials such as marble, tiles, vinyl, and timber floors.
Truck boards – Designed to be used again and again, Corflute Truckboards® are a highly durable and long-lasting alternative to cardboard stock protection. At the end of their life, return your Corflute for recycling and reprocessing.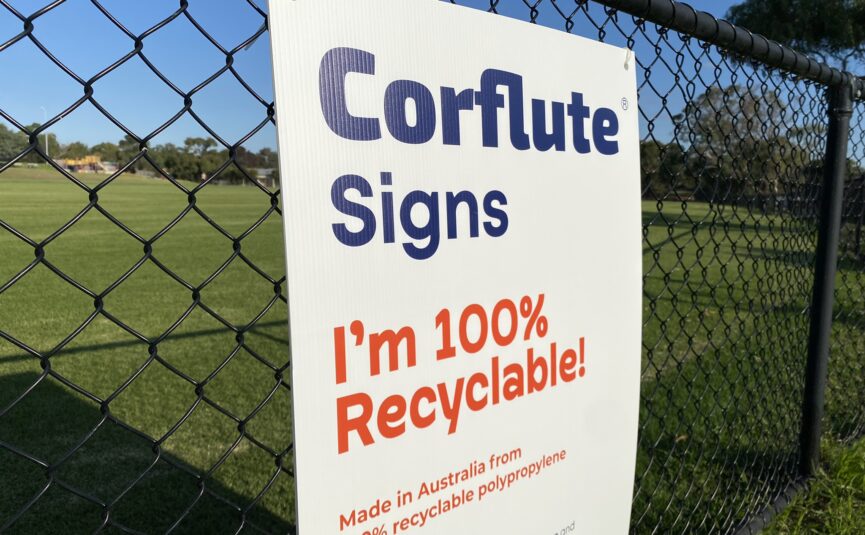 Corflute® use in industries
Two examples of specialised industries using Corflute® are Advertising and Retail Signage, and Reusable Food Packaging
Corflute® Advertising & Retail Signage
Corflute® is the material of choice for exterior and interior advertising and retail signage. Graphic-grade Corflute® is corona treated with a UV stabiliser for supreme ink adhesion directly to the Corflute®. No PVC films are required. Keeping a Corflute® sign to one material only, ensures it is free of contaminants and 100% recyclable at end of life.
Not only is Corflute® an excellent solution to create 2D retail signage and election advertising signs, but it is also a great solution to make 3D Point of Sale (POS) displays from. Corflute® POS displays are lightweight, durable, water-resistant and look more premium that their cardboard counterparts. Whether inside or outside, a Corflute® advertising sign or POS display will create a high impact lasting at least 6 months. Printing directly to the Corflute® and using integral tabbing, creates a promotional solution that is made from one material only, and 100% recyclable at the end of its useful life at Corex Recycling.
Corflute® Reusable Food Packaging
Remember the old school super waxy cardboard fruit boxes you would see at fruit and vege shops? Businesses are making the change to reusable Corflute® packaging solutions because they are both environmentally and economically more sustainable than single use cardboard boxes used in transportation and delivery.
Cardboard packaging solutions have a short life span, lasting only a few trips before having to be replaced. This has led people to seek alternatives to replace their existing cardboard totes (packaging) used to pick, pack and dispatch fresh produce orders.
Corflute® is also ideal for wet applications like fresh produce boxes used in hydro-cooling because it will not tear or become water soaked like cardboard.
Corflute® packaging combines design with durability, achieving a premium solution that vastly extends the life of each box from 1 or 2 to 70-150 return trips – which is then recycled on site here at Corex – an entire closed loop.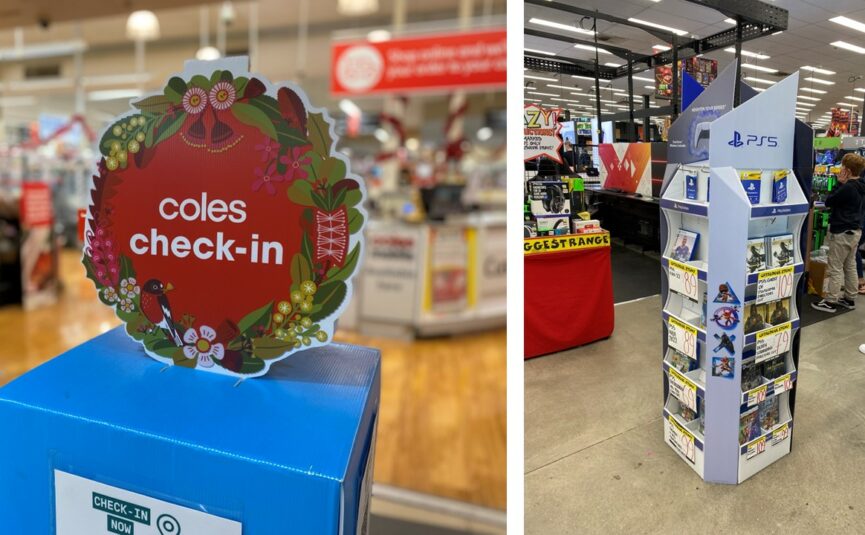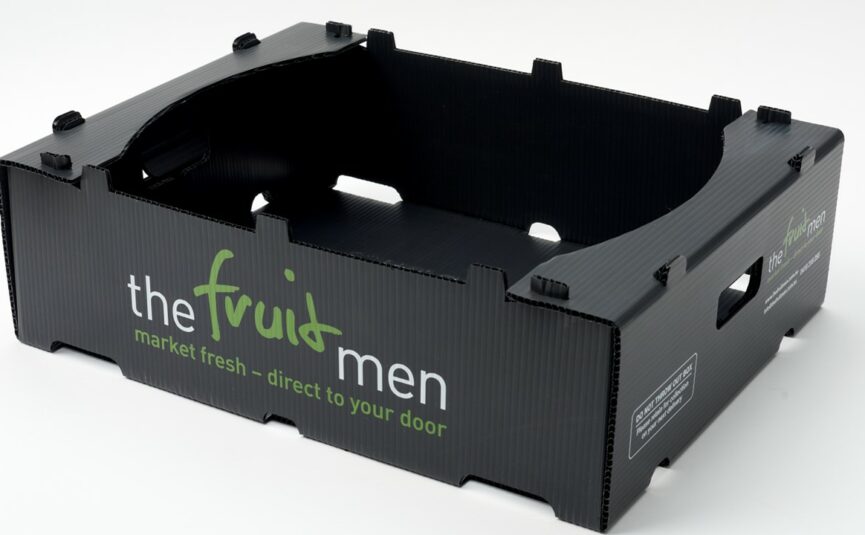 Is Corflute® waterproof?
Corflute® is unaffected by water. It is a great solution for use in wet packing locations like hydro-cooling and refrigeration. Corflute® is also an excellent solution for outdoor signage, like bollard and fence advertising. Corflute® can also be edge-sealed to enable a sheet or fabricated Corflute® product to remain HACCP-compliant. Edge-sealing closes the flutes of the sheet.
What are the different types of Corflute®?
Corflute® can be extruded in a broad range of standard colours, with the option of creating custom colours in sheets, boards, signs and roll formats.
Corflute® can be made in various "grades" depending on your application. Graphic grade Corflute® is used when the sheet is required for signage and packaging applications requiring digital printing. Corflute® can also be made with an flame-retardant or anti-static additive for building applications. Corflute® can also be treated so that it is UV resistant for horticulture and outdoor signage applications.
Corflute® can also be made in dual colours – "Panda-flute". This process is called co-extrusion.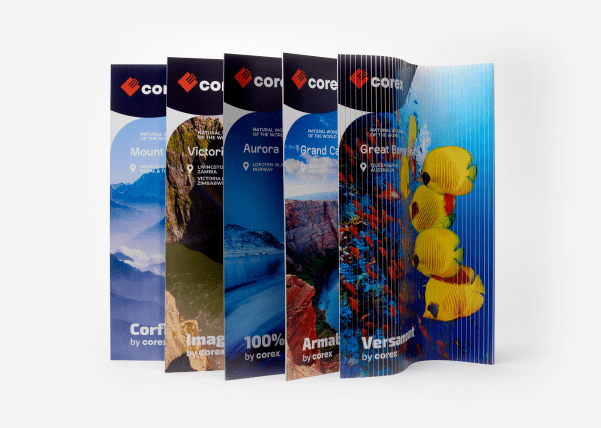 Corflute® Sheets & Boards
Corflute® thicknesses
Gauge: 1.9mm to 10.5mm
Weight: 300gsm – 2000gsm
Corflute® sizes & formats
Maximum width (dimension across flutes): 2600 mm
Sheet lengths (dimension along flutes): 450 to 5000 mm
Roll formats up to 300 meters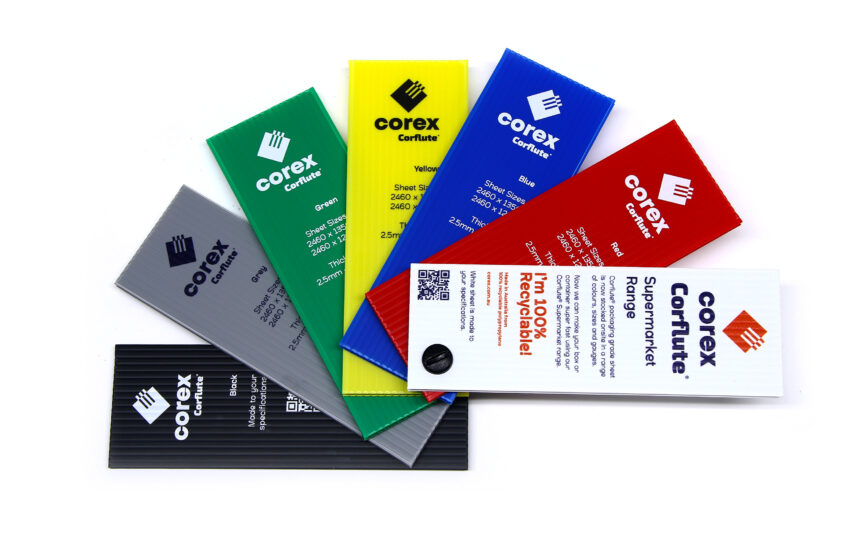 Can you recycle Corflute®?
Even though Corflute® is made from polypropylene (PP) which is 100% recyclable, council recycling does not provide a household recycling service. One reason for this is because recycling companies that service councils provide very specific recycling services, and Corflute is difficult to recognise through their machines as PP. It can be mistaken for cardboard and then recognised as a contaminant.
The good news is that we have our own solution! Corex not only makes Corflute® sheet, but at the same facility we recycle waste Corflute® and make it into products for tomorrow. Read more about the Circular Economy at Corex.
When your Corflute® products are ready to retire or if you have post-industrial waste you want to recycle, Corex Recycling can recycle and reuse them. Every sheet of Corflute® is invited to be brought back to Corex Recycling. Corex Recycling supply industrial size recycling bins called Corpaks® to clients who use high volumes of Corflute®.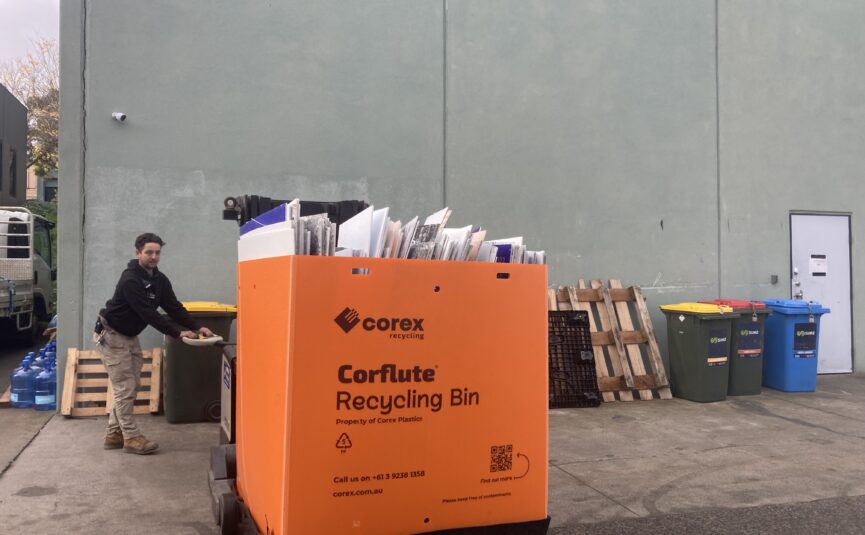 Contact Corex for your Corflute® needs!
Corex is Australia's exclusive manufacturer of Corflute®.
We have a specialist range of products and services including polymer engineering, industrial design, printing, and fabrication so that we can offer a one-stop-shop to businesses seeking products made using Corflute®.
Everything that we make is made to order so that can produce things to your exact specifications.
If you are looking to buy Corflute® or other polypropylene sheets and products, the quality selection we produce is what makes us Australia's leading plastic manufacturer and supplier.
Contact the team at Corex for more information.
About Corex
Corex is a unique Australian closed loop business with polypropylene sheet extrusion, fabrication, and recycling all on one site.
Corex together with Megara, have created a specialist range of products and services including polymer engineering, industrial design, printing, and fabrication so that we can offer a one-stop-shop to bulk handling manufacturers and producers.
Everything that we make is made to order so that can produce things to your exact specifications.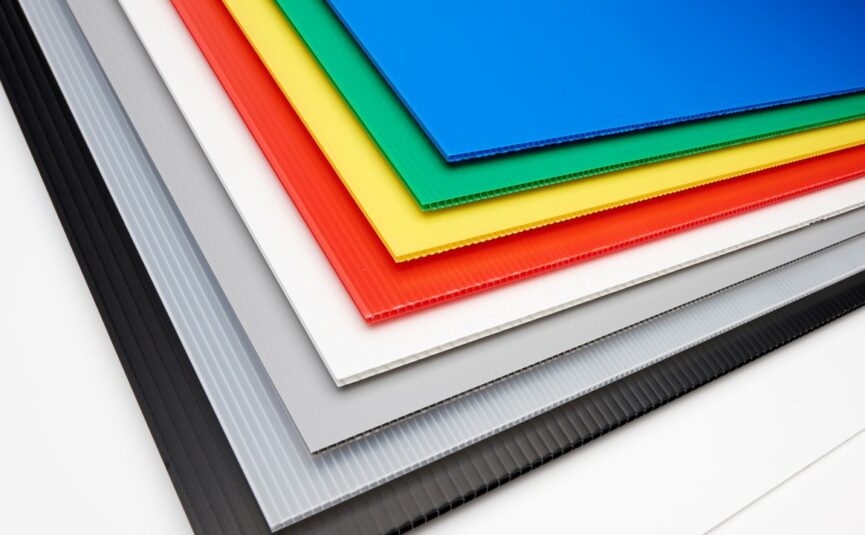 Sign up for industry innovations, special offers and useful information.
"(Required)" indicates required fields
Sign up to download this document
Subscribe to our mailing list to unlock exclusive content on our site