All products
In addition to Corflute®, we extrude solid and cuspated sheets and rolls. We have a full suite of inhouse fabrication services enabling us to create bespoke boxes and other recyclable products.
Plastic Sheets & Rolls
We are the only manufacturer and supplier of twin wall profile polypropylene Corflute® sheet, Armaboard®, cuspated drainage and solid plastic sheet extrusions. All products are 100% recyclable.
Fabricated Products
We have put together a full range of fabricated plastic products and services including printing and forme-cutting, so we can create sustainable and reusable packaging, horticultural and signage solutions.
How we can help your industry
Corex's local assets, experience and general team know-how allows us to offer services at every stage of a product's lifecycle.
All industries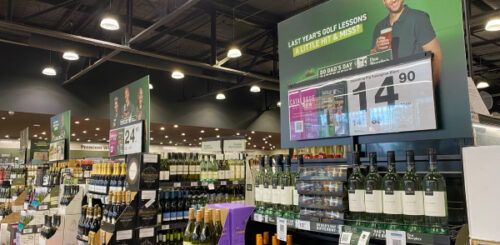 Retail & Signage
Durability meets graphic wow! Corflute® Range of sheet products has been formulated specifically for signage…
Read More
Sign up for industry innovations, special offers and useful information.
"(Required)" indicates required fields
Sign up to download this document
Subscribe to our mailing list to unlock exclusive content on our site