Retail Display Signs & Shop Signage
Durability meets graphic, wow! Corflute® Range of sheet products has been formulated specifically for general retail signage and retail display sign applications.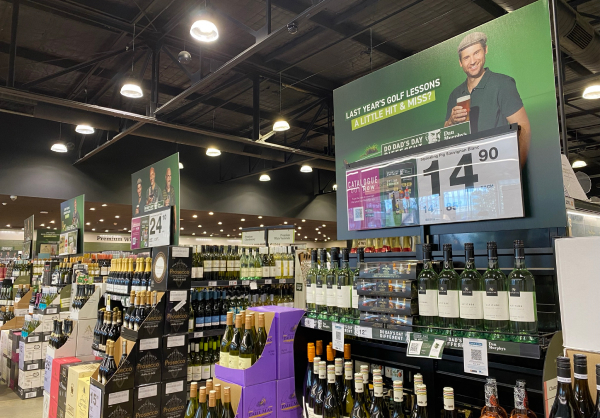 Custom Retail Signage Displays
Corflute® is the material of choice for graphic grade printing for retail advertising indoors and outdoors. Get creative with 100% recyclable Corflute® and Armaboard® products!
General retail signage
Retail display signs
Government and campaign signage
Infrastructure signage
Retail signage including gondola end and category signage
FSDU's and dump bins
Exhibition stand
Window display
Pop-up display
Indoor Retail Signage
At Corex, we take pride in our ability to manufacture high-quality indoor signage that meets the needs of businesses of all sizes. Our state-of-the-art facilities use the latest technology and materials to ensure that your signs are durable, long-lasting, and visually appealing. From the design phase to the final product, our team of experts will work with you to create a customised solution that fits your specific requirements.
Outdoor Retail Signage
When it comes to outdoor signage, Corex is the name you can trust. Our advanced manufacturing process uses the best materials and technology to create signs that are weather-resistant, durable, and eye-catching.
100% Recyclable
Graphic advertising range
Choose the right material for your next advertising promotion. All of our graphic grade sheets are made from 100% recyclable, reusable polypropylene. Check out all Armaboard® and Corflute® Range products.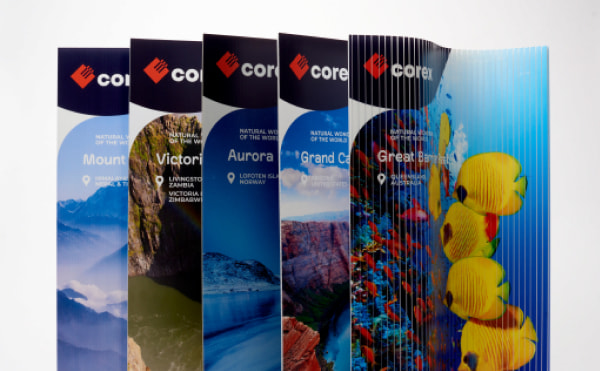 Premium
Retail signage
Achieve stunning printed results across all of your indoor and outdoor retail marketing signage. Chosen for premium print with durability and sustainability at top of mind. An environmentally savvy alternative to foam PVC.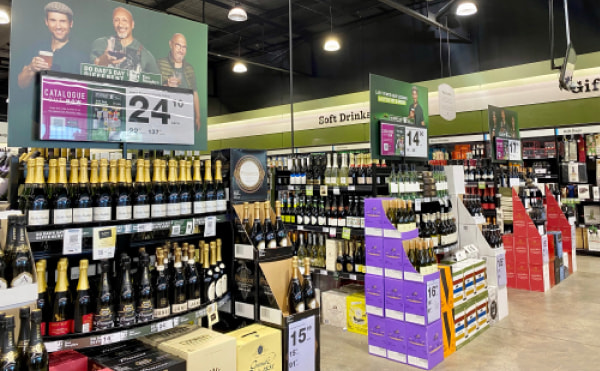 Lightweight
Retail display
Corflute® and Armaboard® products are the ideal POS display 3D construction. When you need sunning print results, strength and beauty in the one lightweight package.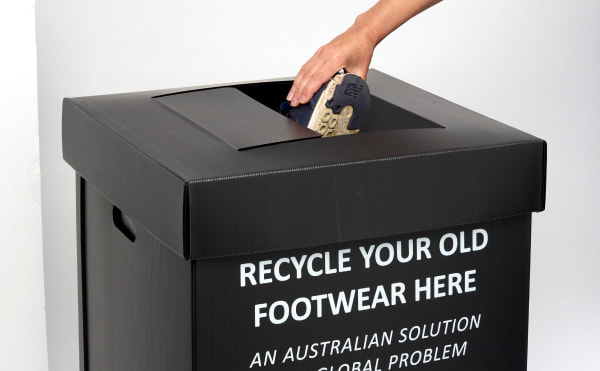 Contoured
Exhibition display
Looking to create a pop-up or exhibition display stand? Try our Versamount® sheet which can be contoured to achieve flowing curves and cylindrical forms. Explore our Corflute® Range to create a high impact, reusable display! 
Waterproof
Indoor and outdoor applications
Corflute® and Armaboard® sheets are unaffected by water and ideal for outdoor signage. Our sheets can be UV stabilised for long-term outdoor applications.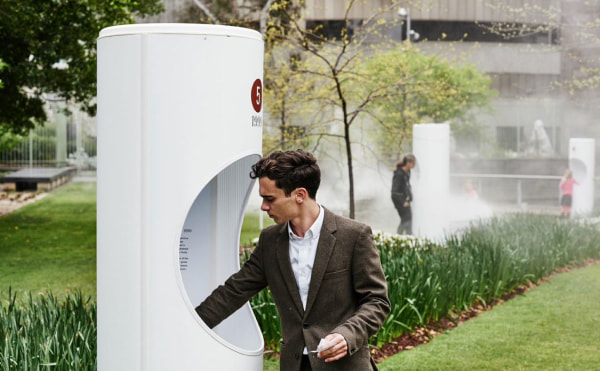 Products ideal for retail and signage
Corex's local assets, experience and general team know-how allows us to offer services at every stage of a product's lifecycle.
All products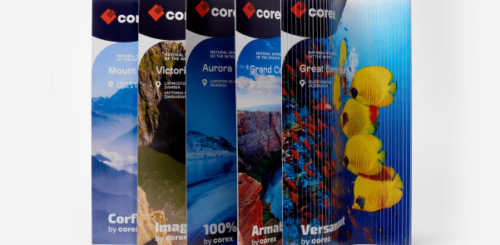 Corflute® Range
We are the exclusive manufacturer of Corflute®, a proprietary twin wall profile polypropylene sheet used…
View products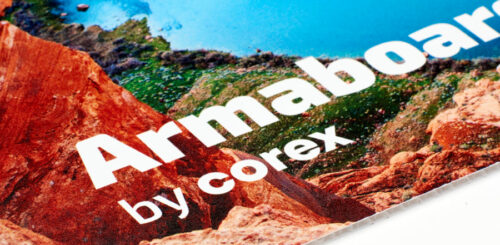 Armaboard®
Designed specifically for the signage, retail, and exhibition display markets. We sell Armaboard in 1 tonne…
View product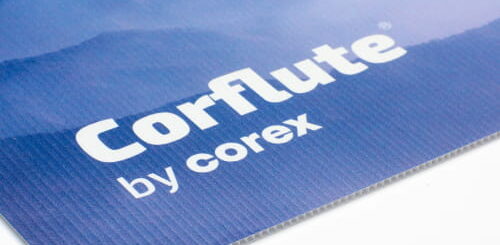 Corflute®
Corflute® is a twin wall polypropylene substrate available in a broad range of standard colours…
View product
Trusted by the world's leading companies
Sign up for industry innovations, special offers and useful information.
"(Required)" indicates required fields
Sign up to download this document
Subscribe to our mailing list to unlock exclusive content on our site