Become a Corflute Recycling Program Partner!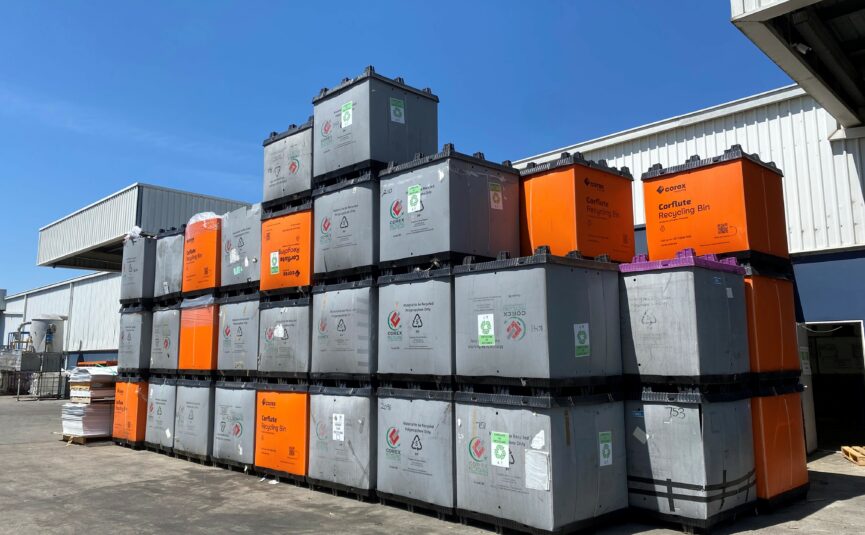 Are you a printer or distributor of Corflute® or PROMEG® polypropylene?
Last year we recycled 500 tonnes of waste materials returned to us from people using Corflute® in signage and display applications. We are incredibly proud of this achievement especially considering Corflute® is such a light-weight material. That is a lot of Corflute!
To celebrate achieving our 2022 goal, we are introducing a program which is open to Corex, Megara and distributors so that we can share our circular economy vision with our partners!
Become a Corflute® Recycling Program Partner.
Confirm that you are a Corex, Megara, Distributor or Print Manager customer that purchases either Corflute® brand* or PROMEG® Polypropylene.
Contact us for steps on how to recycle your Corflute® / Promeg® polypropylene.
Corex Recycling maintains ledger of what you have returned for recycling.
Corex, Megara and distributor customers become our "Corflute Recycling Partners" – our waste warriors!
You receive "Corflute® Recycling Program Partner" brand assets to use in your company's compliance register, tenders, website, presentations, as well as an annual certificate of your returned Corflute® quantity and reuse channels within our circular economy.
What is Corflute® (brand*)? – a proprietary twin-wall polypropylene(PP) sheet designed and made by Australian manufacturer, COREX PLASTICS (AUSTRALIA) PTY. LTD. This program is exclusive to companies using this product. Other twin-wall PP sheet is not open to the Corflute® Recycling Partner Program. Our goal is to reward people using our Closed Loop Circular Economy.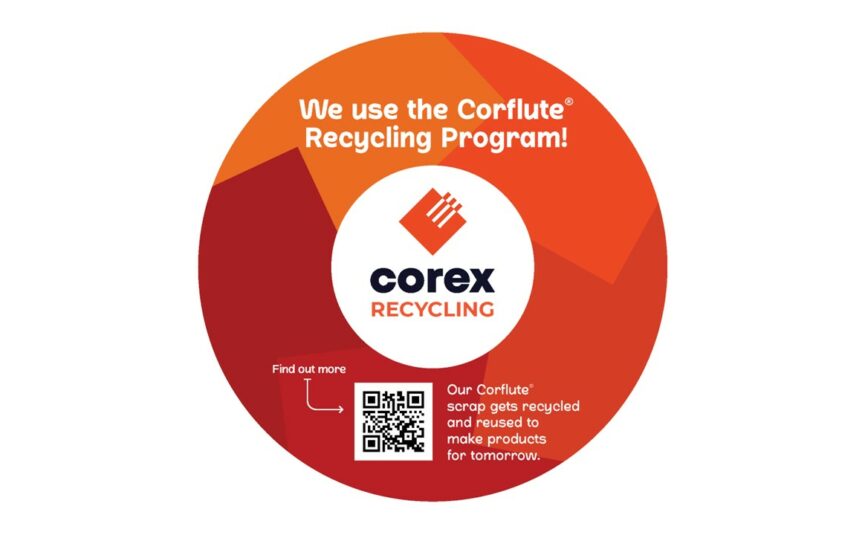 We make, you use, we recycle.
"Corflute Recycling Partner" branding is exclusive to companies that are part of our full circular economy.
We can offer this program to any user or Corflute® or PROMEG®. Corex Recycling can supply Corpaks® to neatly contain your waste prior to it be sent back to Corex Recycling. Read fact sheet on recycling here.
Everything we make is invited to be brought back for recycling and reuse in products for tomorrow. Corex Recycling works alongside the factory that produces Corflute® and PROMEG®.
Find out how to become a partner today! Call your account manager or email hello@corex.com.au or hello@megara.com.au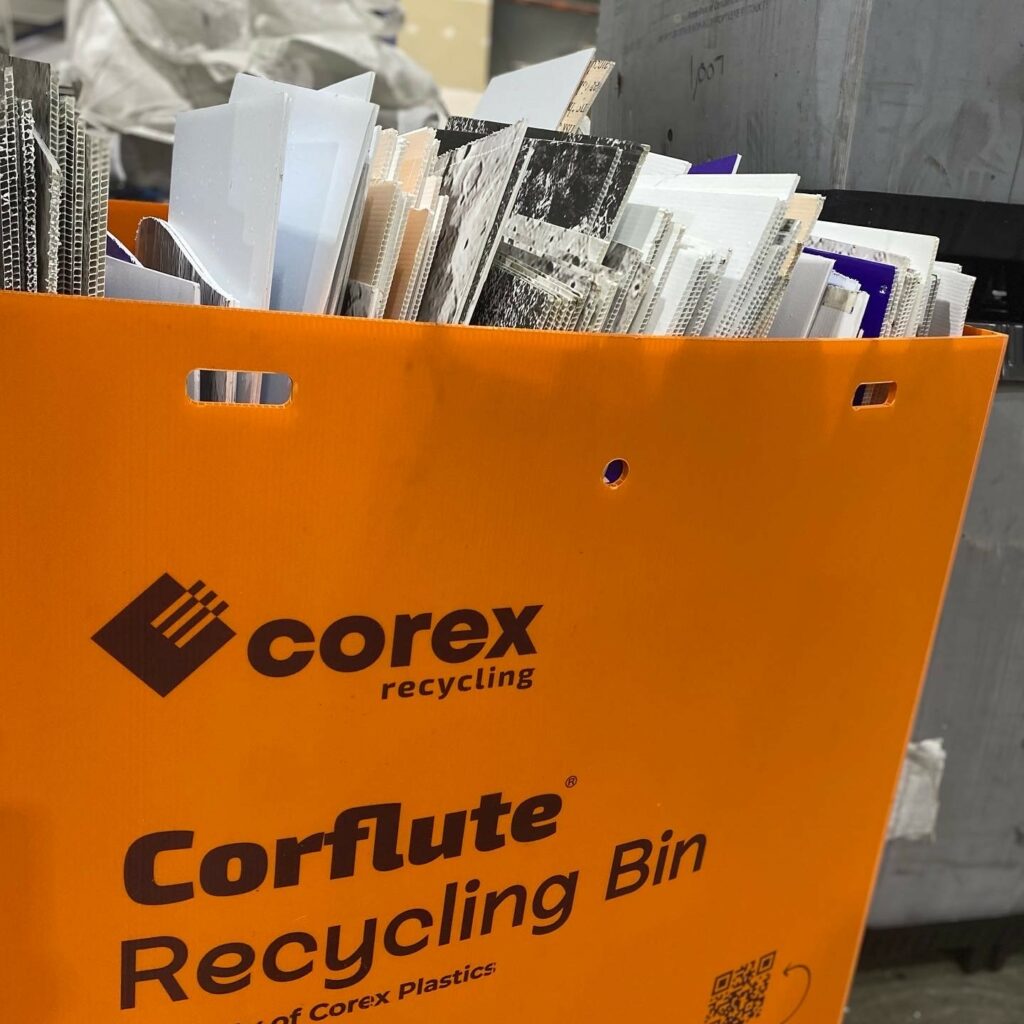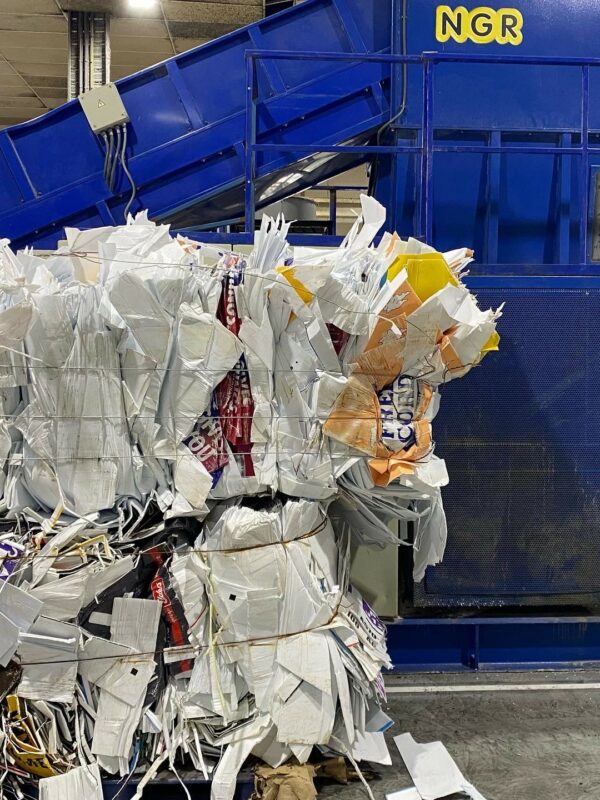 Corex Recycling
At the end of your reusable Corflute®  packages life, we invite your waste to be brought back to Corex for recycling. We supply industrial size recycling bins called Corpaks® to our clients and distribution partners. We process and recycle all plastic we receive on site. All processed material returned to us has a use within Corex Plastics.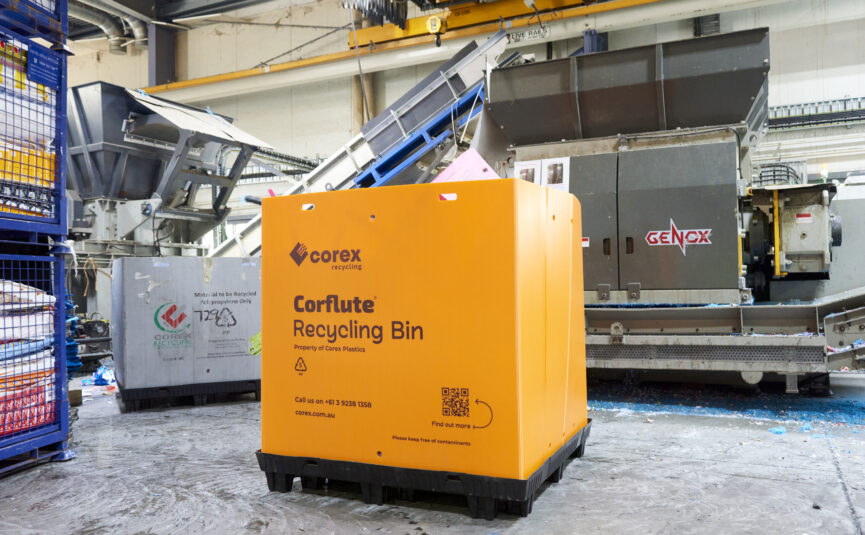 Sign up for industry innovations, special offers and useful information.
"(Required)" indicates required fields
Sign up to download this document
Subscribe to our mailing list to unlock exclusive content on our site