Creating sustainable, reusable solutions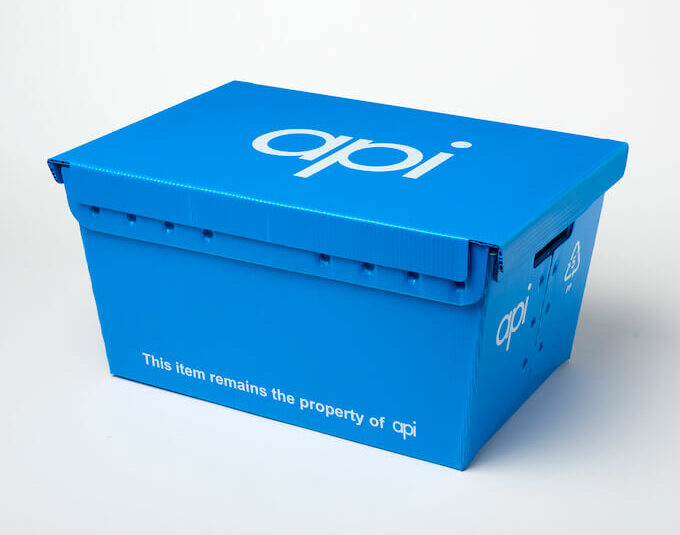 Creating sustainable, reusable solutions
Australian Pharmaceutical Industries Limited (API) is one of Australia's leading pharmaceutical distributors and the parent company of retailers such as Priceline Pharmacy and Soul Pattinson Chemist.
In 2018, API was seeking a solution that would extend the life of their tote boxes used to distribute goods from warehouse to stores; reducing expenses whilst providing a more sustainable solution.
Project Background
Cardboard totes have a short life span, lasting only a few trips before having to be replaced.
Objective
Create a reusable and sustainable alternative to replace the cardboard totes.
Solution
The new tote boxes have combined design with durable, recyclable, Australian made Corflute®, achieving a premium solution that vastly extends the life of each tote from 4-5 to 70 return trips.
The API tote boxes are designed to be recycled at end of life at Corex's on-site recycling facility.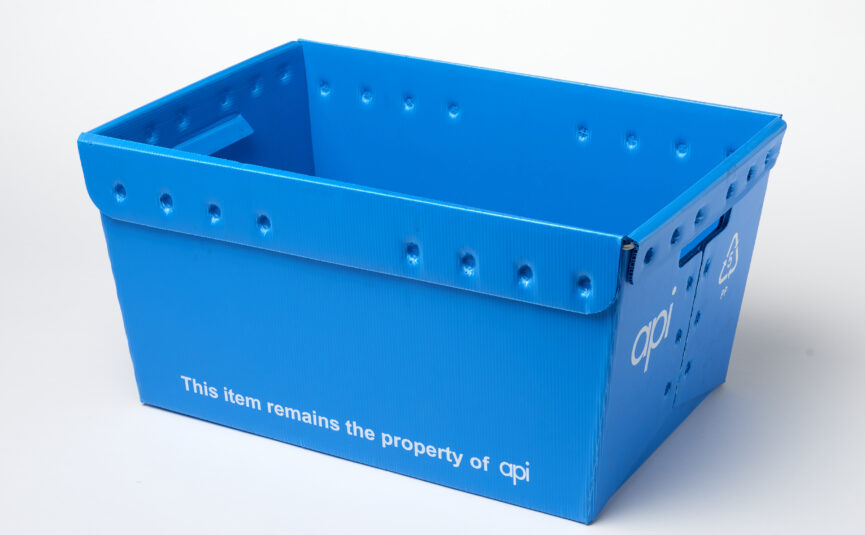 Testimonial
"We first engaged with Corex Plastics in 2018 when we were looking for a solution to replace the existing cardboard totes to the pick, pack and dispatch of Priceline and Independent Pharmacy orders from our national distribution centres to the various Priceline stores throughout the country. At the time, we were using a cardboard box for multiple trips between the warehouse and the stores, but these cardboard boxes had to be retired after just a few return trips. Our objectives were to get a longer lasting return on the totes used to transport goods to stores, save costs and source a sustainable tote that was made from recyclable material. The Corex box, made from polypropylene, was more expensive than the cardboard box, so we needed it to last at least 15 trips to break even on our investment. I am pleased to report that it has now been 1.5 years (78 weeks) and the original Corex boxes are still going strong without a single replacement required. This investment has contributed to a substantial amount in cost savings in the business and we look forward to exploring more ways in which we can work with Corex."
Peter Muscat, API, National Indirect Procurement
Sign up for industry innovations, special offers and useful information.
"(Required)" indicates required fields
Sign up to download this document
Subscribe to our mailing list to unlock exclusive content on our site