Recycle your Corflute® Signs for Free in the ACT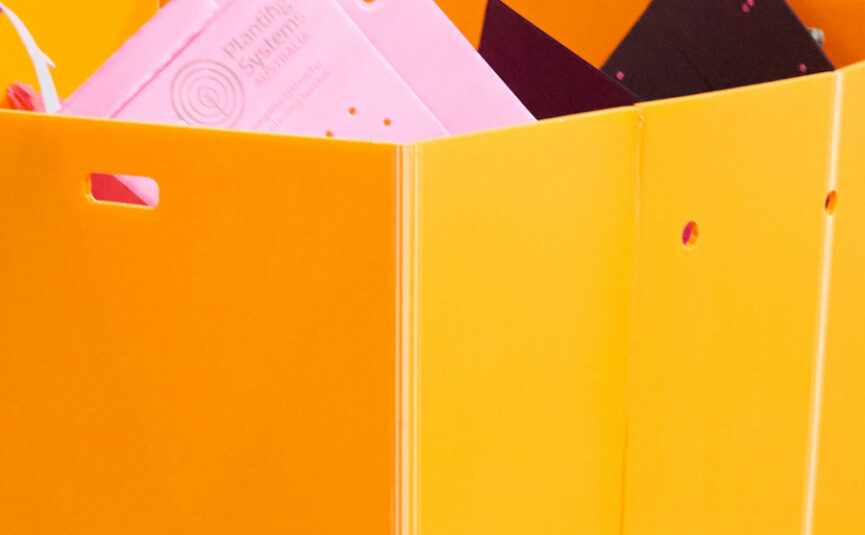 Recycle Corflute Signs Here!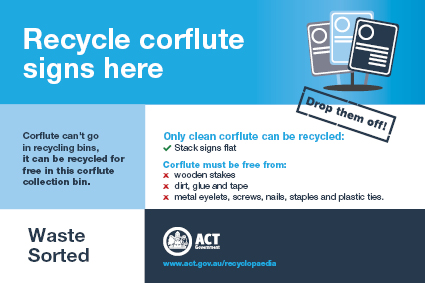 Background
ACT NoWaste commenced the trial in October 2020. Due to the success in sourcing Corflute® product from the trial which ran to the end of December 2021, this partnership has been extended for another year.
In the initial trial, 5.1 tonnes of product were recovered from the ACT.
There are two publicly accessible and FREE drop off points in the ACT where people can drop‑off Corflute® signs.
Mugga Lane Resource Management Centre – Google Maps – South side in Canberra
Mitchell Resource Management Centre – Google Maps – North side in Canberra
Preparing your Corflute® Signs for Recycling at the Resource Management Centres
Remove all wooden or metal stakes, nails, bolts or plastic zip ties, glue and dirt as the Corflute signs must be clean and free from any contamination to be recycled.
Signs should be placed flat into the collection bins.
ACT No-Waste encourages re-use before recycling
Re-use sign if possible
Re-print on the other side
Re-purpose in building projects
What is the Corflute® waste used for?
Corex Recycling reprocess's the majority of the Corflute product into Rebound Graphex sheet through a process that includes shredding, pelletising and re-manufacturing.
Find out more about ACT No-Waste's Corflute® Signs recycling program.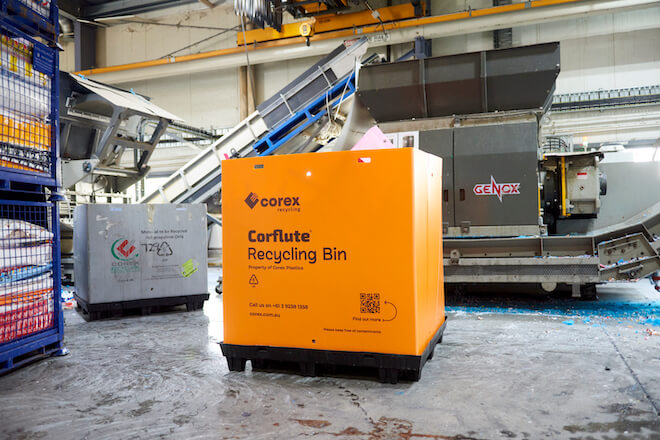 Sign up for industry innovations, special offers and useful information.
"(Required)" indicates required fields
Sign up to download this document
Subscribe to our mailing list to unlock exclusive content on our site