Hort Connections Highlights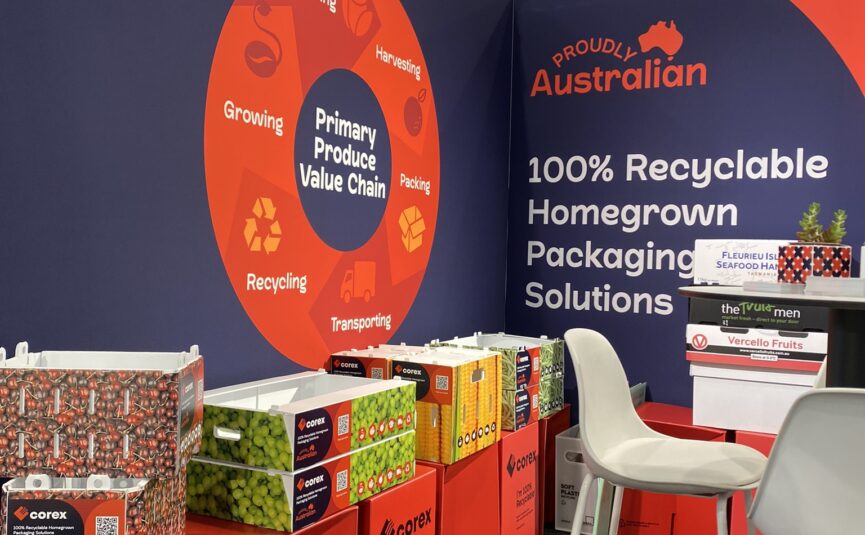 Hort Connections Wrap-Up
What a week we have had exhibiting at Hort Connections in Brisbane.
It's wonderful to be back reconnecting with our local fruit, vegetable and floral producers. Our industries adaption and growth post-pandemic in the Australasian region was inspiring to see.
In response to the horticultural markets desire to make the change to more sustainable packaging, we displayed a range of reusable fresh produce packaging concepts. All of our products on show were made in Victoria, from design, to material manufacturing, right the way through to printing; saving time, energy, resources and most importantly, our environment.
Businesses are making the change to reusable Corflute® packaging solutions because they are both environmentally and economically more sustainable than single use cardboard boxes used in transportation and delivery.
Featured products on our Corex stand:
Fresh produce boxes made from 100% recyclable Corflute®
Cherry boxes
Grape boxes
Corn boxes
Bean boxes
Returnable retail to customer delivery boxes
Seafood boxes
Warehouse to retail reusable tote boxes
Bulk containers
Tree gaurds
and our beautiful reusable succulent packaging made from Kerbeco® – our polypropylene sheet made from kerbside waste.
Get some Australian packaging with your homegrown produce! Contact the team at Corex to create a sustainable solution for your business hello@corex.com.au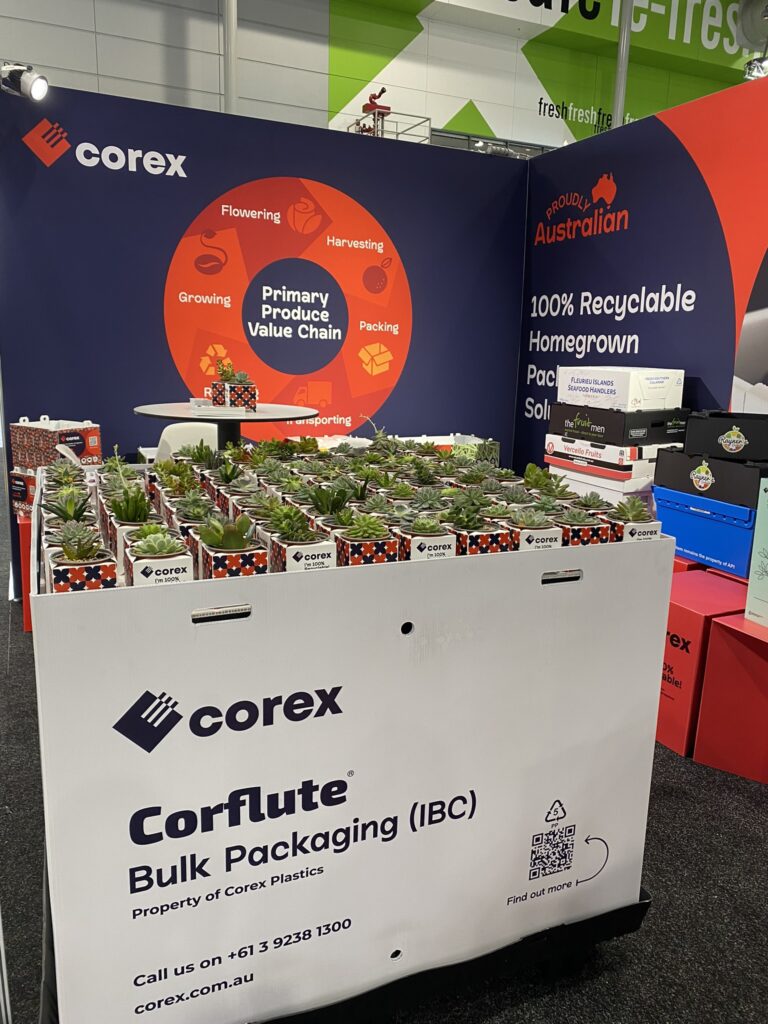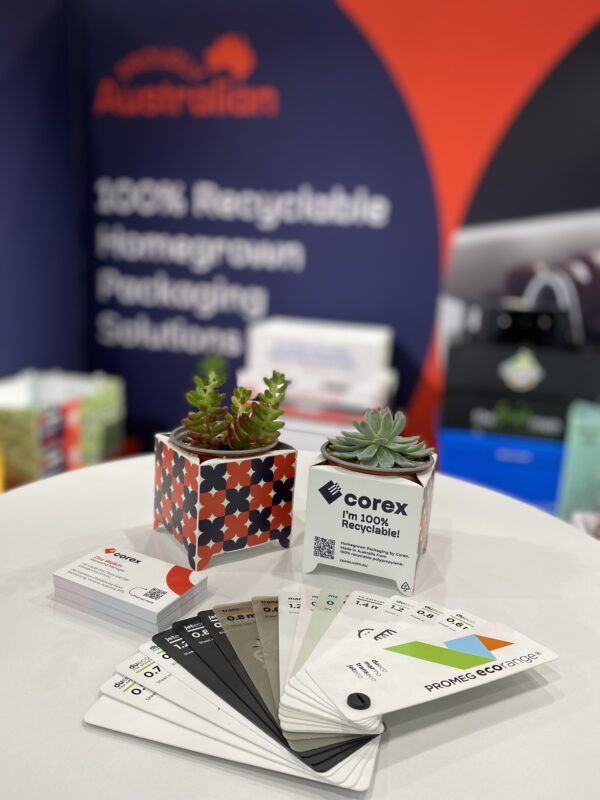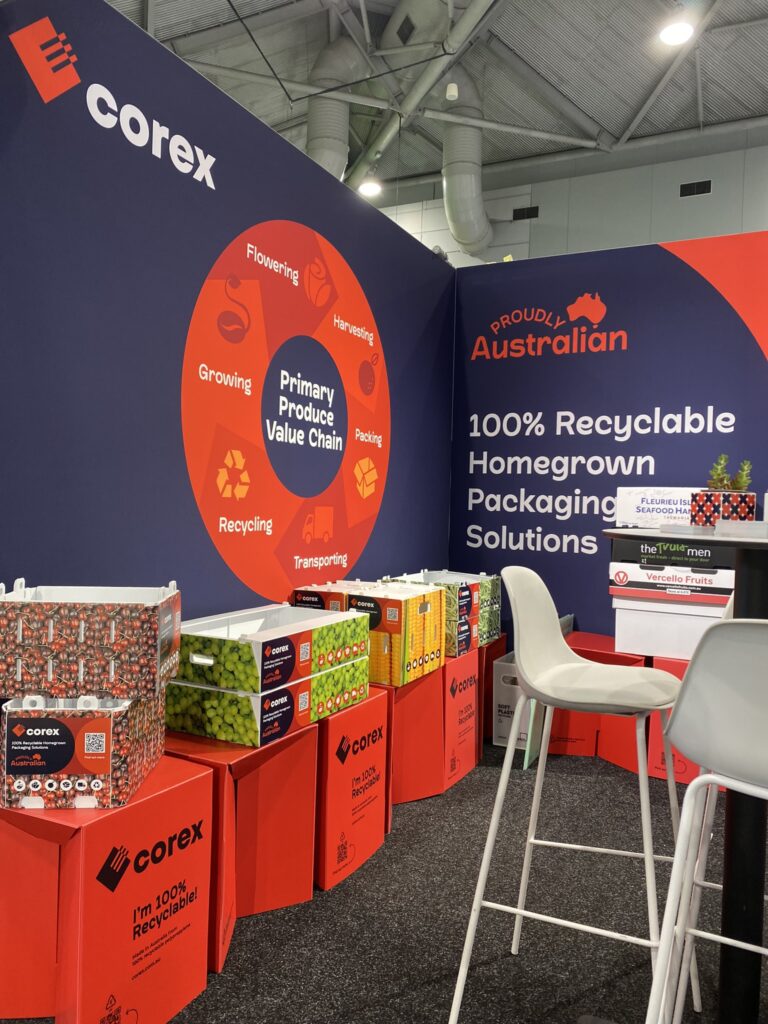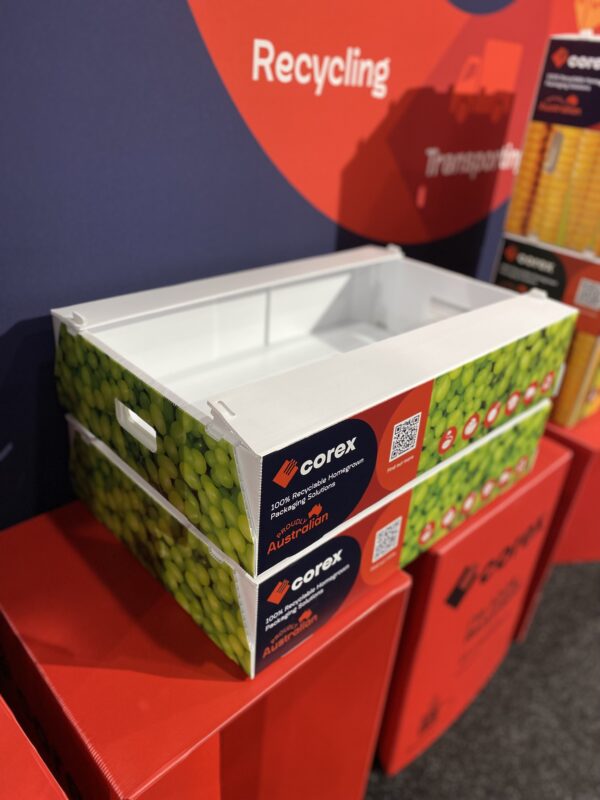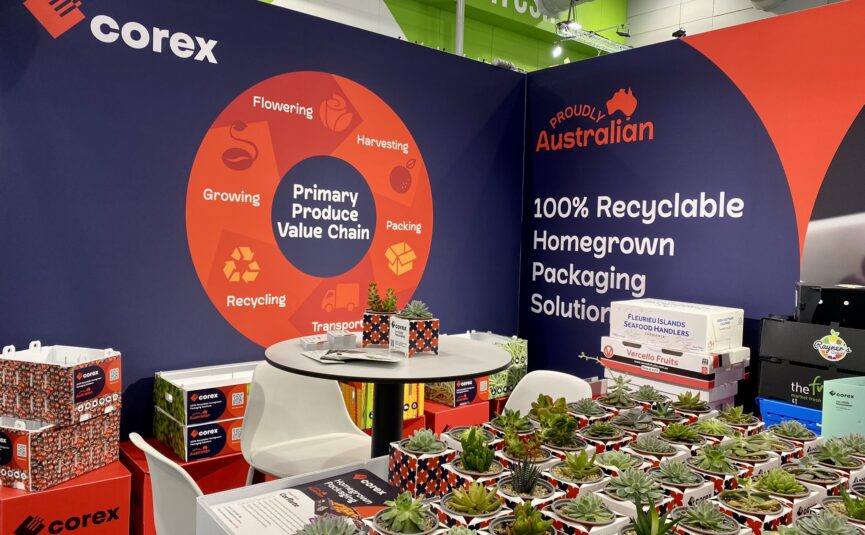 Corex Recycling
At the end of your reusable Corflute®  packages life, we invite your waste to be brought back to Corex for recycling. We supply industrial size recycling bins called Corpaks® to our clients and distribution partners. We process and recycle all plastic we receive on site. All processed material returned to us has a use within Corex Plastics.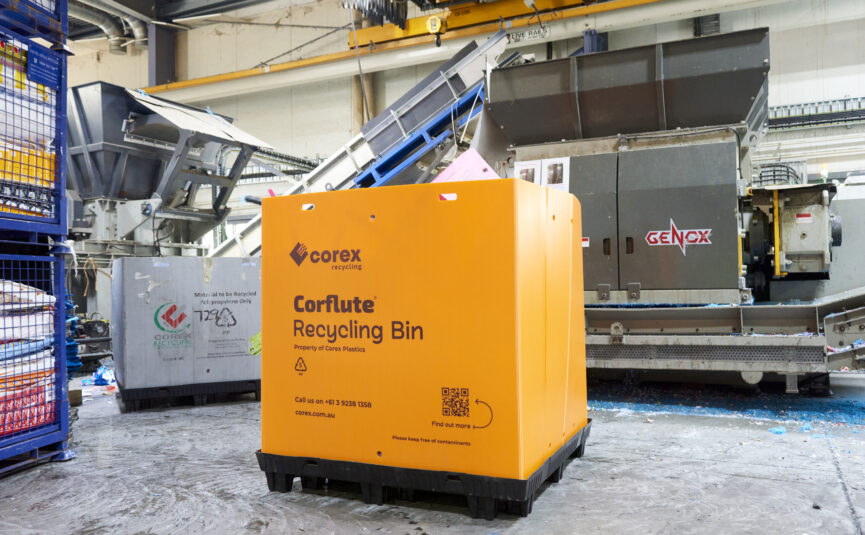 Sign up for industry innovations, special offers and useful information.
"(Required)" indicates required fields
Sign up to download this document
Subscribe to our mailing list to unlock exclusive content on our site