Increased Efficiency and Reduced Scrap in the Production with Recycled Polymers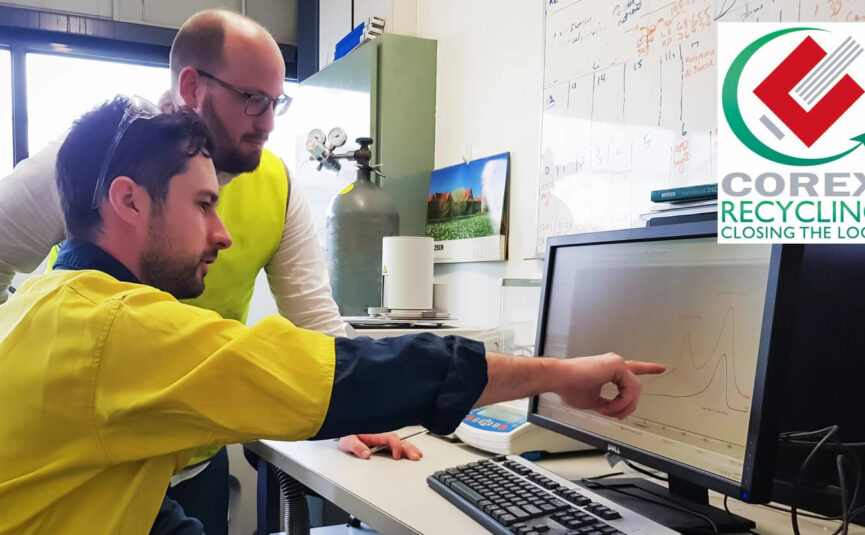 Corex Plastics
Corex Plastics (Australia) Pty Ltd is a leading manufacturer of twin wall profile Fluteboard® and Corflute® sheet and solid sheet extrusions. The company's closed loop philosophy forms an integral part of its business, but also posed some challenges for the company. With the recycling business growing, there was an enhanced need for adequately sorting feed streams and controlling quality of recycled resins. Thermal analysis instrumentation from NETZSCH is the solution to their problems.
Click below to continue reading the full article by Milena Riedl from NETZSCH.
https://ta-netzsch.com/corex-increased-efficiency-and-reduced-scrap-in-the-production-with-recycled-polymers
About us
Corex Recycling is a leading Melbourne based recycling organisation under the Corex Group. Corex Recycling prides itself on closed loop recycling solutions Australia-wide under our 'CQP' philosophy. With consistent versatility, Corex Recycling specialises in PP, HD-PE. LD-PE and ABS recycling.
Sign up for industry innovations, special offers and useful information.
"(Required)" indicates required fields
Sign up to download this document
Subscribe to our mailing list to unlock exclusive content on our site