The art of cool solutions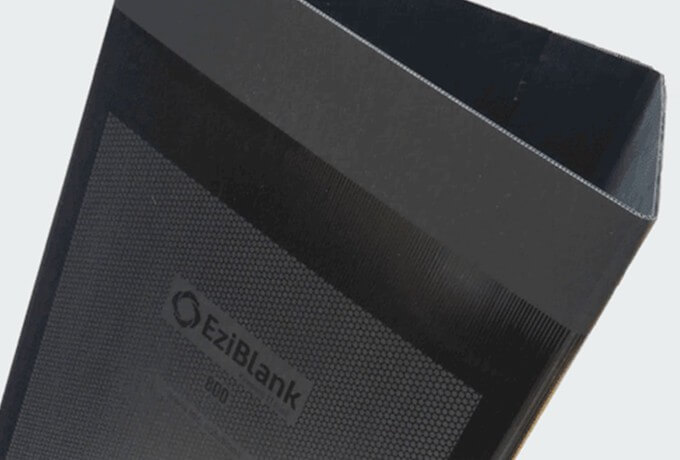 The art of cool solutions
When Australian data centre services and products trailblazer IDC Solutions was looking for a local design and manufacturing partner to further enhance their innovative EziBlank® product, the team at Corex were delighted to get involved.
Find out more about IDC Solutions flagship product EziBlank, and how this locally produced concept continues to be a winning solution and successful partnership.
Insight: Cooling of data centres
Cooling is a significant expense in data centre management and can contribute up to 50% of the cost. Managing airflow is critical to creating an efficient and cost-effective system.
Background: The growth of data centres
The global growth of new data centres has never been higher. When the world's growing demand for greater data speeds and volume collided with a dramatic, pandemic-induced shift to working from home, the result was an unprecedented international requirement for even more efficient data centres.
Solution: What is EziBlank?
EziBlank is a 'blanking panel', a key component of shelving units inside data centres. EziBlank Wall, made from Corflute® completes the system. And like IDC Solution's tagline, the job of EziBlank walls is about "Keeping IT Cool". IDC Solutions General Manager Niall Coulter explains:
"The name of the game is 'hot aisle' and 'cold aisle' air containment. If you can create a design that ensures air only passes once through each device, you're going to save a lot of money.
EziBlank panels and EziBlank walls made from Corflute help our customers achieve this"
Design: Flexibility and ease of assembly
The product designers at Corex worked together with IDC Solutions creating a tailor-made solution, designed with ease of assembly and flexibility at the forefront. Coupled with EziBlank's snap-on, tool-free mounting, designed for simple installation and rapid deployment, the EziBlank Wall is quick to assemble from a flat sheet into a strong, multi-size triangular structure. This helps prevent hot air recirculation, thereby saving cooling costs for customers. 
"If a product is easy to use, it will be used more often. Our panels are the fastest to install in the world" Niall continues, "they can be quickly and easily customised to different sized gaps in storage racks."
Niall Coulter, IDC Solutions
How Corflute delivers for IDC Solutions
Corflute's excellent strength to weight ratio, particularly in the innovative triangular module, give EziBlank's walls sound structural integrity. This means sturdy and reliable storage solutions.
Reliable precision: The EziBlank Wall product will only perform correctly with the exact specification of 'grams per square meter' which high-quality Corflute reliably and consistently delivers.
Corflute's light weight means lower shipping costs, especially important at a time when freight costs are sky-rocketing and supply chains are being challenged.
Corflute flatpack solution:

 

As Corflute is easy to assemble on site, it can be shipped and delivered flat, making it a game-changer for reducing customer shipping costs and storage requirements before installation
Corflute is an ideal surface for printing, optimising the branding and product enhancement opportunity. Giving the EziBlank wall the appearance of a 'rack' by using a high-quality print finish enhances its look and contributes to the perception of a sturdy and reliable storage solution.
Corex's high performing and consistently high-quality EziBlank Wall solution is critical in maintaining the reputation of IDC Solutions signature products. Niall Coulter, IDC Solutions explains:
"Corflute sheet takes the print well and we have never had any complaints from any of our customers, which to us is very important. Their fabrication and printing are both really good." 
"More than 90% of our business is overseas, and just before COVID we secured a contract with Equinix, the biggest data centre company in the world, who use our panels exclusively. We are shipping dozens of 40' containers all over the world so having a product that is light yet high-performing like our EziBlank Walls made from Corflute really benefits us"
Supporting local: A win win solution!
Choosing Corex to produce the EziBlank Wall also provides IDC Solutions with other distinct competitive advantages. Working with a local Australian manufacturer delivers on several fronts:
Reliability and certainty of supply.

 

With disrupted supply chains and dramatic increases in international shipping costs, an Australian-based supplier guarantees supply continuity
Responsiveness:

 

A positive long-term relationship with a mutual commitment to a high-quality product helps IDC Solutions deliver on their product and brand promise to their customers.
Ability to problem-solve and develop the optimum design solution – IDC Solutions values the collaborative partnership with Corex to solve any challenges as well as develop new solutions together.
What was your experience in working with Corex?
Niall Coulter, IDC Solutions: "Corex are quick to respond to both our order and product requirements. If we have ever had any issues they've worked quickly and responsively with us to solve them. If we had been working with people in any other part of the world we wouldn't have been able to solve any issues that came up nearly as quickly and easily. That makes a difference because they are the conduit between us and fabrication, and they really want to help us."
"If we're thinking about developing any new product, they are very good at doing the drawings for you. Working with them we have a lot of confidence in them"
At Corex, we thoroughly enjoy creating bespoke solutions for businesses. Get in touch to find out how we could help create a customised solution for your business today.
Sign up for industry innovations, special offers and useful information.
"(Required)" indicates required fields
Sign up to download this document
Subscribe to our mailing list to unlock exclusive content on our site