Triple Win for Sustainable Display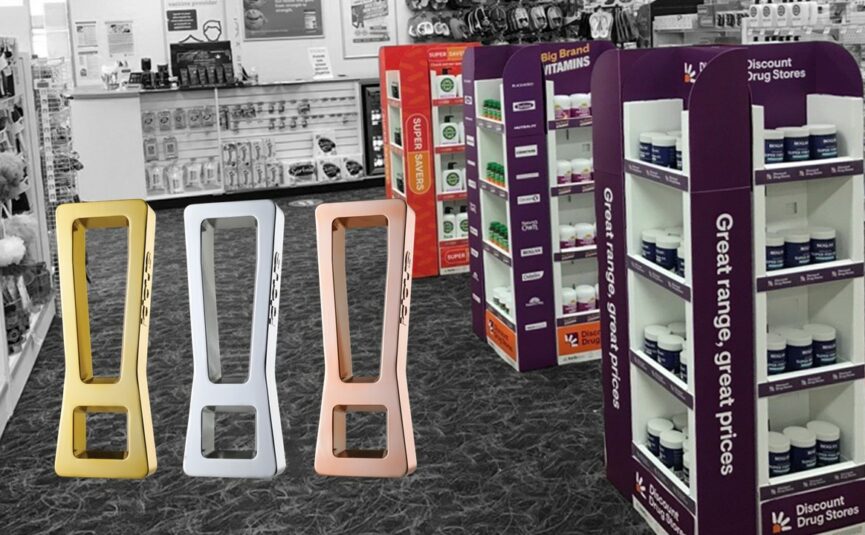 Services provided
Industrial Design, Production, Recycling
Gold, Silver and Bronze Awards for Sigma's 'Sustainable Pharmacy Display' by Megara.
Last Thursday 23rd March 2023 at Doltone House Jones Bay Wharf, Sydney, the annual Shop! ANZ Retail Marketing Award winners were announced.
Megara was awarded 3 trophies for Sigma Healthcare's 'Sustainable Pharmacy Display'; GOLD – Centrum Group Produced in Australia and New Zealand, SILVER – 5P Environmental Stewardship, and BRONZE – Health & Beauty, Permanent Display.
We would like to congratulate the Sigma and Megara teams on this wonderful achievement,  and to thank our clients at Sigma who saw the opportunity to transform a throw-away promotional tower into a long-lasting permanent in-store marketing solution made from Kerbeco® – recycled post-consumer waste!
Project Overview
Sigma Healthcare (Sigma) has the largest pharmacy network in Australia with over 1,200 branded and independent stores.
In early 2021, Sigma put out the call to POS display designers and producers to create a long lasting FSDU for multiple brands using locally sourced and sustainable materials.
Combining a thorough understanding of creating bespoke retail displays with a strong history formulating sustainable materials for the evolving retail display space in Australia, Megara had all the credentials for this project.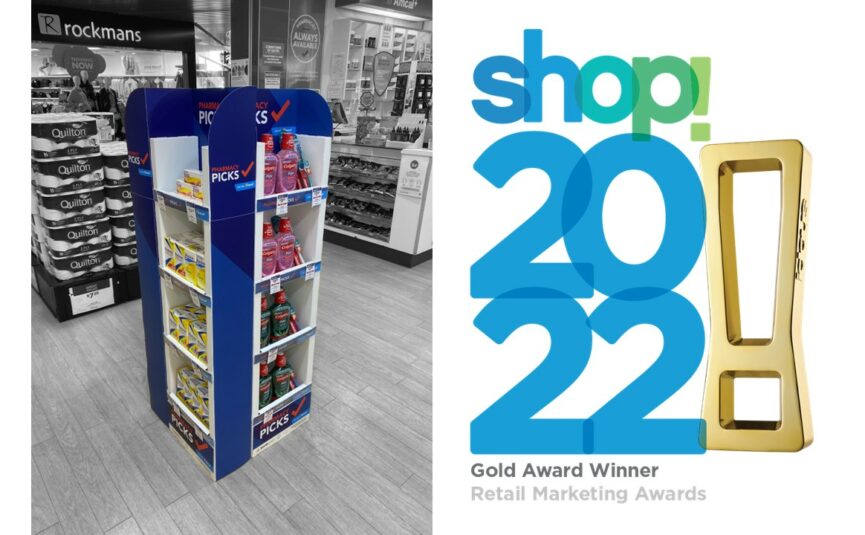 Brief & Background
Sigma had previously been using a range of temporary cardboard display stands throughout their stores. These display stands were being used for short periods and then replaced with new ones every few weeks.
The store teams knew that improvements could be made to their current POS program.
Previous display background
Low execution success when there was poor ticket intensity, multiple brands and offers, and low stock weight – very confusing for the customer to shop.
Assembly time not justifiable for a short-term solution.
Materials and design were not durable enough for a long-term solution.
Objective of new display
Create a durable alternative (to cardboard), extending the display's life.
Use a locally produced material with proven environmental credentials.
Create a "redress" kit to transform the display with high impact graphics for multiple campaigns as per the insight findings.
Display functional brief
360-degree shop-ability.
Strategic POP display for fixed floor location rather than a single-sided solution that would need to be placed against another fixture or wall.
Permanent display with provisions to "redress" to suit product/brand updates & align with new marketing campaigns.
Supply requirements
600 stores nationally.
Meticulous planning required to understand what configuration would suit each store. i.e., single, double, or cluster display.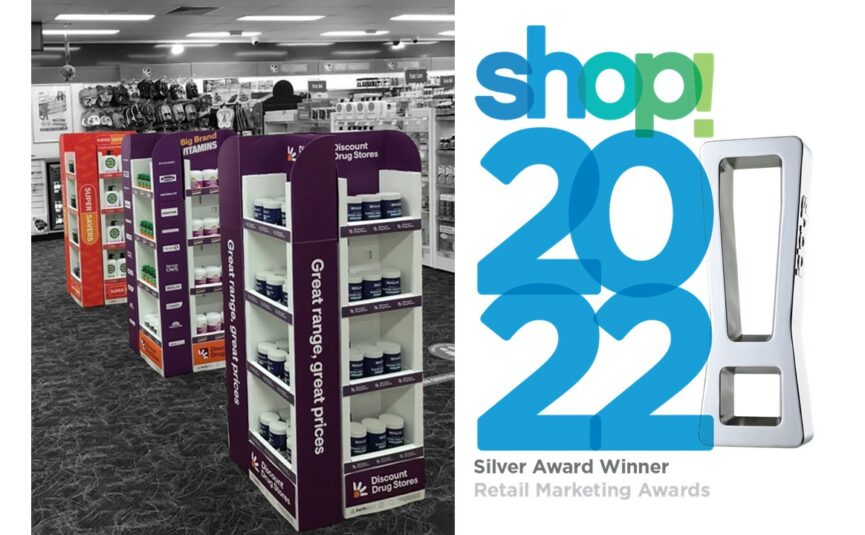 Design, Construction & Materials
Design impact 
High impact premium design that is easy to shop.
Stock weight & management
Each display has 4 shelves. Can be used as a single-sided unit with branding on the sides, shelf fronts and header. It can also be used as double or 4-sided (cluster).
20kg stock for each single stand. 80kg for a full 360-degree cluster.
Flexibility & campaign-ability
Main unit transforms with simple redress to suit multiple Sigma Pharmacy brands including; Amcal, Discount Drug Stores, Guardian, Pharmacy Care, Wholelife.
Integration in retail space
180–360-degree visibility.
1,2 or 4-sided alternatives to maximise in-store presence and shop-ability.
Function
The durability of the material and design means that the display can be used for years, changing out graphics for different brands and promotions.
Materials & production
Main unit made from Kerbeco® – (50% recycled plastics such as milk bottles, and 50% polypropylene).
100% recyclable.
The graphic "redress" kits are made up of four different parts: Side Panel, Header, Base Panel, and Shelf Strips.
Recyclable data strips – standard injection moulded data strips use adhesives to fix them to displays which creates a roadblock for recycling at end of life.
Scrap from manufacturing recycled on-site. Closed loop manufacturing facility.
Assembly: 20 minutes. 5 minutes for graphic updates.
Shipping: Flat-packed with assembly video.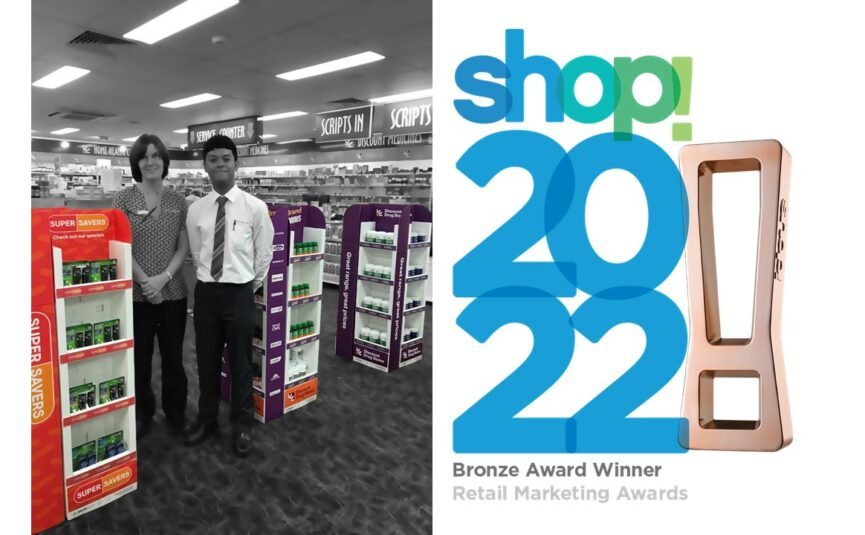 Megara's Sustainability Credentials
Australian made, Closed-loop approach
Since creating Promeg Ecorange®; the world's first 100% carbon neutral polypropylene sheet in the early 2000's, many retailers and brand owners have used this material across their POS displays. In 2020 we took this a step further by creating a new material Kerbeco®, which is not only carbon neutral, but is made from 50% recycled waste that has been collected from kerbside recycling, thereby reducing landfill.
The new Kerbeco® substrate was a key factor in Sigma choosing Megara to create the transformative in-store POS displays. Sigma's focus on sustainability and reducing their environmental impact aligned with Megara's new POS permanent displays using post-consumer waste and felt like a big step in the right direction.
Apart from creating a display using material from kerbside waste, Megara also takes used POS assets back at the end of their lives. They are then decontaminated, shredded and re-pelletised so that this waste can be turned into other products in the future.
Key environmental credentials
Made from 50% kerbside (consumer) rubbish thrown away in household bins.
Carbon neutral polypropylene – Certified through The Carbon Reduction Institute (www.noco2.com.au)
Australian designed and made, reducing transport costs and emissions whilst supporting local people and businesses.
Kerbeco® sheet has a printable surface so you don't need to laminate with PVC etc.
100% recyclable though Corex Group partners, Corex Recycling and remade into new Megara products.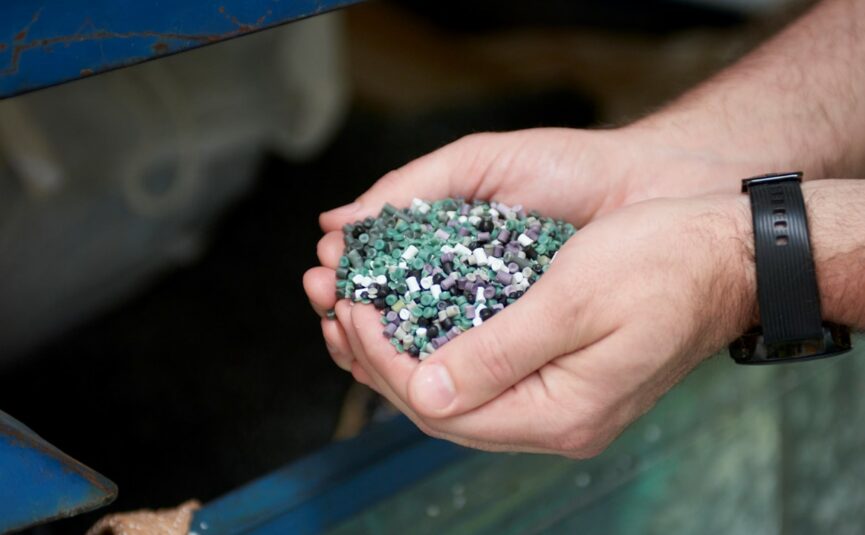 Results
Since launch in May 2022, the 'Sustainable Pharmacy Display' has increased store compliance for promotional executions and Sigma's commitment to suppliers – driving sales, profits and support for stores and suppliers.
The new display reduced POS wastage by 60 tonnes (compared with previous temporary display) across the 5 Sigma retail brands, along with efficiencies associated with freight, costs, and pollution.
Seeing the Sustainable Pharmacy Display being used by Sigma retailers around Australia, is a pinnacle achievement for the whole team who worked tirelessly to bring this sustainable display to life!
Read more about the Shop! ANZ Awards.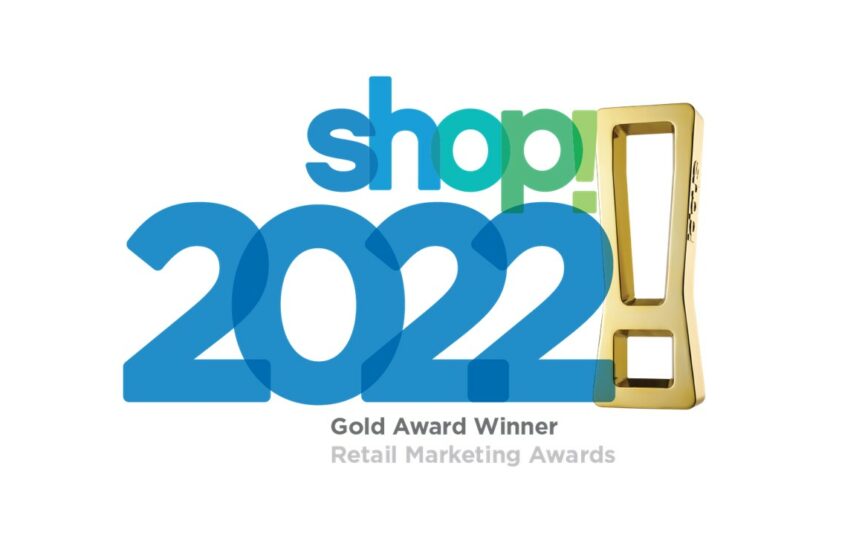 About Megara
Megara is widely regarded as Australia's leading graphic-grade polypropylene sheet manufacturer. Megara also designs and produces Point-of-Sale display, consumer packaging and customised stationery products with sustainability at top of mind.
Like Corex, Megara make their own polypropylene sheet called PROMEG® with an unmatchable flat and smooth finish.
Megara recycles all in‑house waste to make 100% carbon neutral PROMEG® ecorange®. The ecorange also includes Kerbeco® which is made using 50% recycled post-consumer waste.
Get in touch with Megara hello@megara.com.au
Sign up for industry innovations, special offers and useful information.
"(Required)" indicates required fields
Sign up to download this document
Subscribe to our mailing list to unlock exclusive content on our site