The future of produce packaging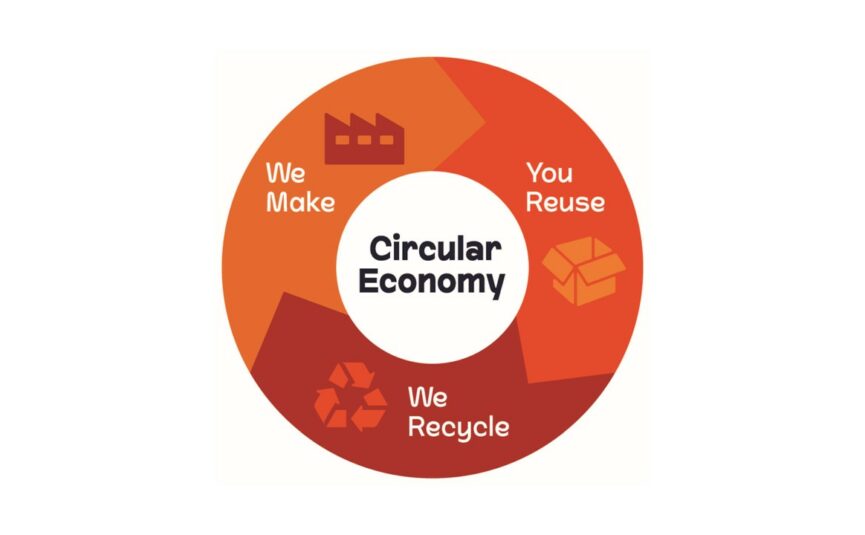 We make, you reuse, we recycle.
Growers and retailers alike are seeking the most sustainable packaging solutions for their produce boxes.
Businesses are making the change to Corflute® packaging solutions because they are more environmentally and economically sustainable than single use cardboard boxes and polystyrene boxes used in picking, transportation, and delivery.
Here are some facts to explain why.
1. RECYCLABLITY: Closed Loop Circular Economy
Corex Group only manufactures material that can be recycled at Corex Recycling. Every product we make is invited to be brought back at the end of its useful life. We process and recycle all plastic we receive on site. All processed material returned to us has a use within Corex Plastics.
When you make your produce boxes with us and return them at the end of their useful life, you become a partner of the Corflute® Recycling Program. Every partner receives an annual certificate of what they return along with its reuse application at Corex Plastics. Corex products can be recycled again and again.
Corex Recycling is at the heart of Corex Plastics.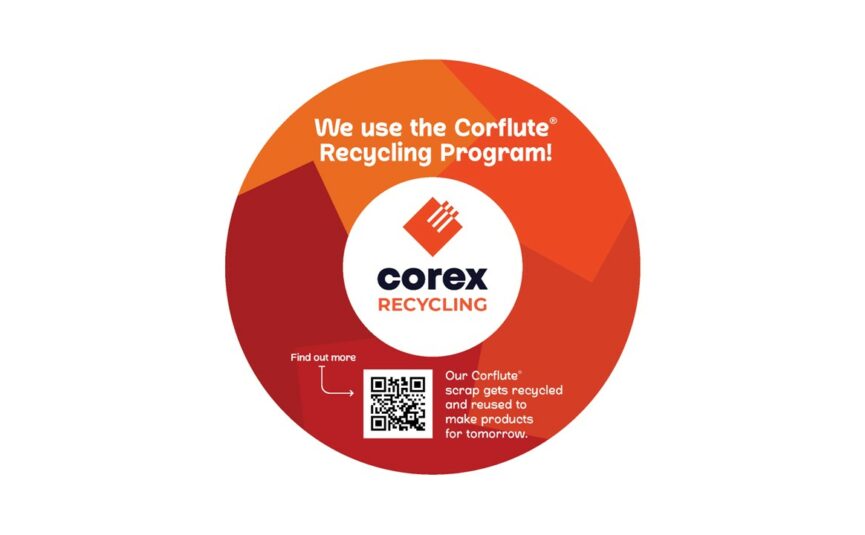 2. REUSABILITY: Corflute® versus cardboard
Cardboard packaging is a short-term solution lasting only a few trips before having to be replaced. This has led people to seek alternatives to replace their existing cardboard boxes used to pick, pack and despatch fresh produce orders.
Corflute® is ideal for use in fresh produce boxes. Corflute® will not tear or become water soaked like cardboard.
Australian made Corflute® produce boxes are a cost-effective and reusable alternative to single use cardboard. Corflute® packaging combines design with durability, achieving a premium solution that vastly extends the life of each box from 1 or 2 trips (cardboard) to 70-150 return trips. Corflute® boxes can then be recycled on site here at Corex – an entire closed loop.
Recycling cardboard is also more energy intensive than recycling polypropylene which is used to make Corflute®.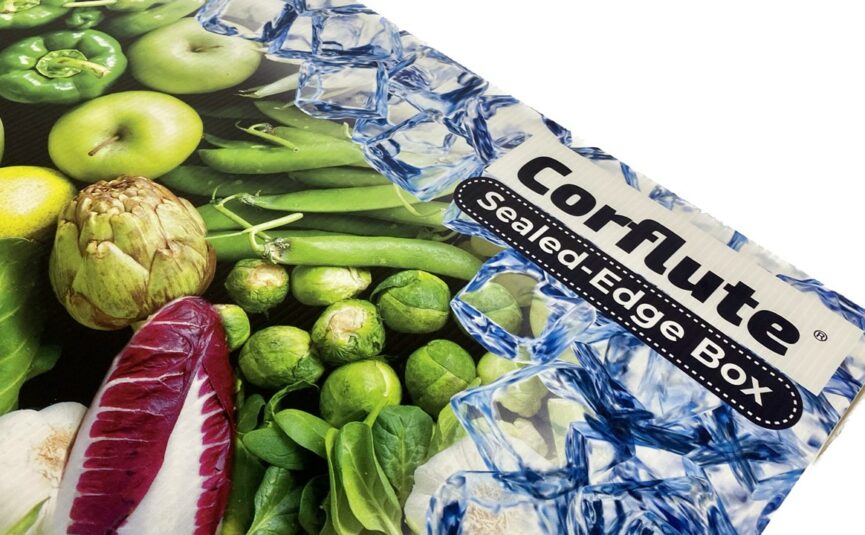 3. ENVIRONMENT: Polypropylene (PP) (used to make Corflute®) versus Expanded Polystyrene (EPS)
EPS (used in foam boxes) cannot be readily recycled and often ends piling up in landfill. Foam boxes can be brittle and easily break up into smaller pieces, which can then make their way into the environment and our oceans as litter taking over 50 years to decompose.
Effect on the Environment
PS is known to release toxic chemicals like styrene when heated which can be harmful to human health and the environment, while PP is considered a safer plastic and releases fewer toxic chemicals during its production, use, and disposal.
Weight
PP is generally lighter than PS. The lower density of PP making it suitable for applications where weight reduction is desired, such as packaging materials and lightweight components.
Energy Efficiency in Production
PP has relatively lower energy requirements during its production process compared to PS because PP has a lower melting point and requires less energy during moulding and shaping processes.
The manufacturing process of PS involves the polymerization of styrene monomers, which requires high temperatures and energy-intensive processes.
Recyclability
PS has limited recyclability compared to PP. Although PS technically is recyclable, the process is less common and more challenging due to issues with contamination and the need for separation from other plastics. There is no new effective technique of managing polystyrene waste.
Polystyrene will continue to pose danger to environment until the discovery of an effective and economical means of recycling.
More benefits
Corflute® products have printable surfaces meaning you don't need to laminate the Corflute® with PVC or other contaminants used to brand packaging.
Light weight, energy efficient Corflute® boxes are designed with sustainability at top of mind. We maximise sheet yield and only one material where possible.
Corflute® does not tear or break up easily like polystyrene boxes. Corflute® boxes are 100% recyclable at Corex Recycling.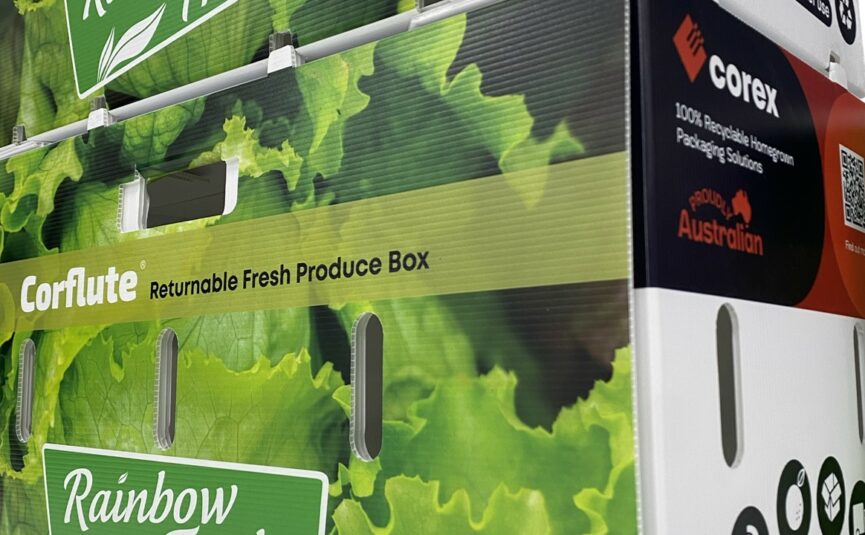 4. COST: Corflute® Returnable packaging represents long-term value
Corex's Corflute® reusable packaging is a sustainable and long-lasting solution that doesn't cost the earth.
Our customers generally break even from a cost perspective after 3-4 months of their boxes in circulation (compared with cardboard boxes), but our reusable Corflute® packaging is usually in use for well beyond 24 months.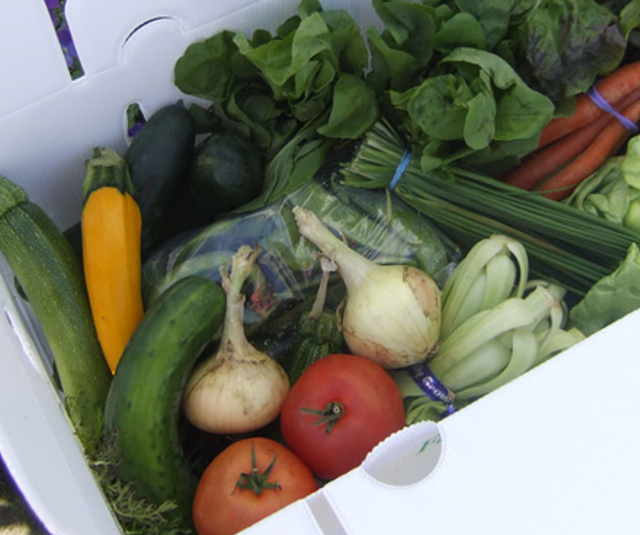 Visit us at Hort Connections!
Come and visit us at stand 2 HORT CONNECTIONS 5th to 7th June at Adelaide Convention Centre and collect your FREE sample of one of our new Kerbeco® (post-consumer recycled PP) mini-produce packages to take home.
Talk to our fresh produce packaging specialists who will discus how we can help you to make the change to Corflute® homegrown packaging solutions. Sustainably designed.
Reach out to us at hello@corex.com.au for more information.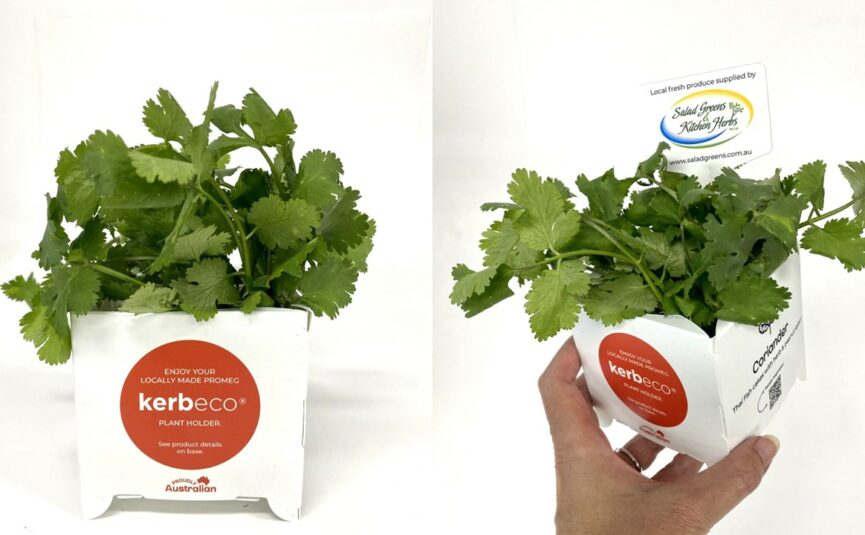 Corex Recycling
At the end of your reusable Corflute®  packages life, we invite your waste to be brought back to Corex for recycling. We supply industrial size recycling bins called Corpaks® to our clients and distribution partners. We process and recycle all plastic we receive on site. All processed material returned to us has a use within Corex Plastics.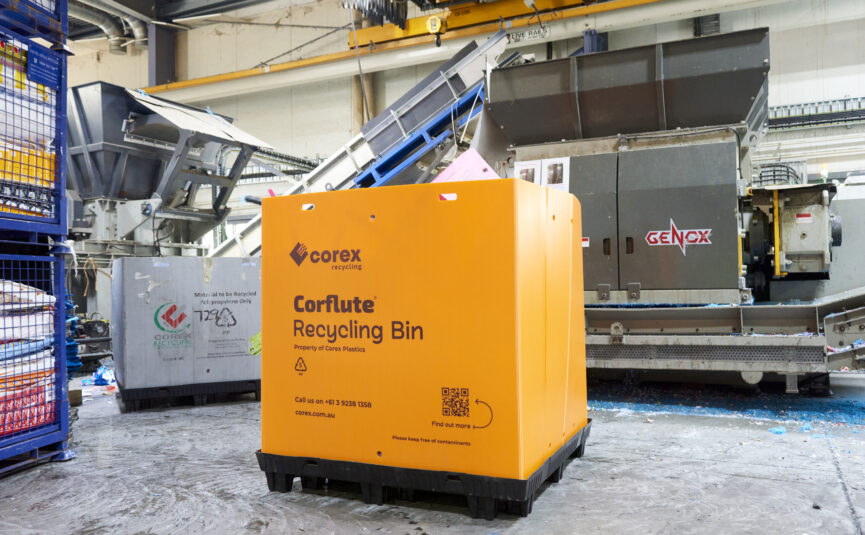 Sign up for industry innovations, special offers and useful information.
"(Required)" indicates required fields
Sign up to download this document
Subscribe to our mailing list to unlock exclusive content on our site